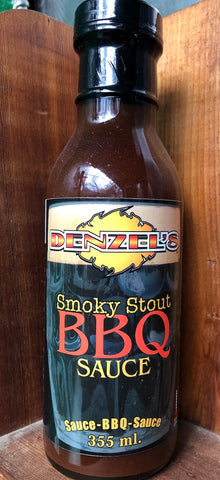 Smokey Stout Beer-B-Q Sauce
We currently have 9 in stock.
Made by Denzel's Hot Sauce in Enderby, this Bar-B-Q Sauce is made with the Backhand of God. It's smokey, slightly sweet with a wee bit of heat - in other words, perfect. It's so good Rebecca just gave up on making her own.