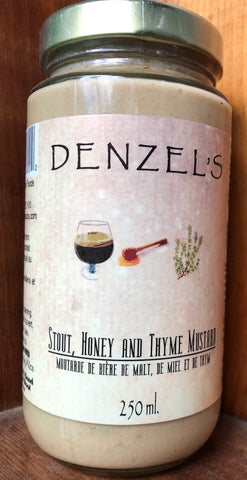 Mustard (Stout, Honey and Thyme)
We currently have 6 in stock.
Denzel made us a mustard too! Honey, thyme and of course the Backhand of God Stout are the defining flavours in this dijon style mustard. Incredibly flavourful, and perfect with a ham or a sweet bratwurst. Fortunately it comes in a nice big jar.